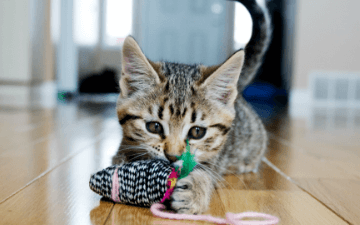 New Kitten Essentials: Must-Have Kitten Supplies 
Before you bring home your kitten, make the transition as easy as possible for you and your new pet by stocking your house with must-have kitten supplies. So, exactly what do you need for a new kitten? Browse through this supply checklist to find out.
Litter Box
To determine the right size, measure your kitten from their nose to the tip of their extended tail. Their litter box should be larger than that measurement in both width and length.
Cat Litter
It's always best to opt for soft and unscented litter for kittens, as strong scents can deter them.
Cat Carrier
This is a must-have for transporting your cat safely and conveniently.
Cat Food
Talk to your veterinarian to determine the most suitable diet for your cat.
Cat Bed
Make sure to find a bed large enough for your kitten to turn around in comfortably.
Scratching Post
Kittens release energy and express emotions by scratching. Get them a scratching post to prevent them from scratching furniture.
Cat Collar
Life with a new kitten is unpredictable. A collar can help identify your cat if they get lost.  
Cat Toys
Deepen bonding and encourage activity by getting toys for your kitten and playing with them for 20 to 60 minutes a day.
Two Paragraphs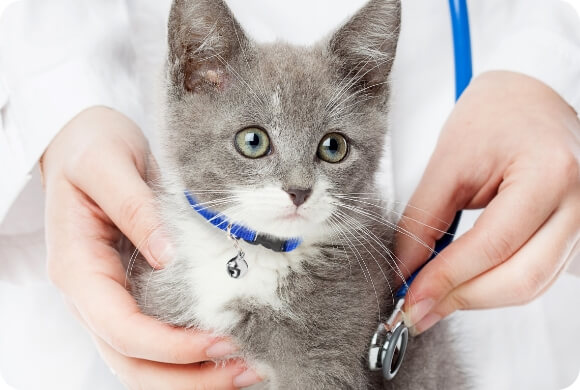 Vaccines
Vaccines are designed to help prepare your kitten's immune system to fight off infections. Ask your veterinarian which vaccines they recommend for your kitten. Kittens are often vaccinated against the following viruses: 
Rabies virus
Feline calicivirus
Feline herpesvirus
Feline panleukopenia
Feline leukemia virus
Two Paragraphs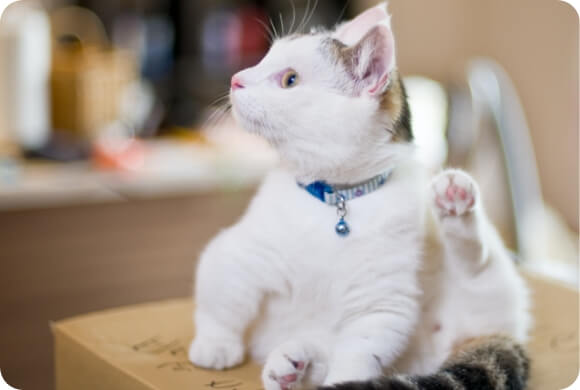 Flea and Tick Control
Whether you have an indoor or outdoor cat, fleas can pose a serious threat to your kitten. In addition to being a huge nuisance, they can also transmit diseases that are dangerous to your kitten, yourself, and any other pet in your house. Start your kitten on flea and tick prevention as soon as possible.
Two Paragraphs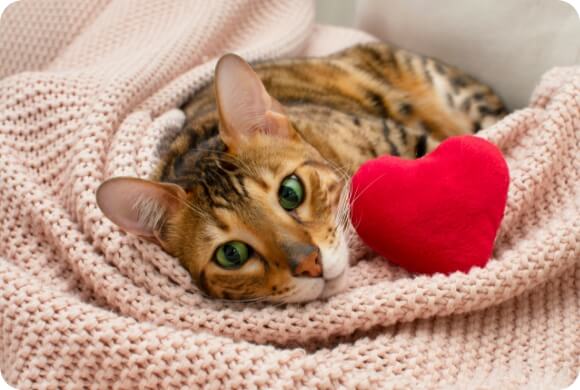 Heartworm Prevention
Just one bite from an infected mosquito can transmit heartworm disease to your cat, and currently, there is no approved treatment for heartworm disease in cats. That's why prevention is so important. Kittens can typically start heartworm medication after 6 weeks of age. Ask your veterinarian about heartworm disease prevention for your kitten and at what age it can be started.
Two Paragraphs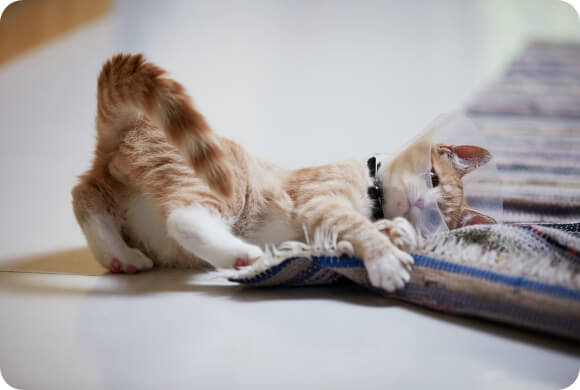 Spay or Neuter
Spaying or neutering your kitten when they reach the appropriate age is important for their health and behavior. Talk to your vet to determine when it's recommended to have them neutered or spayed.
Two Paragraphs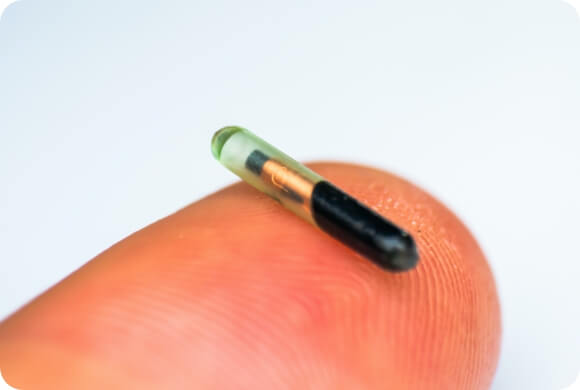 Microchip
Your veterinarian can place a microchip under your pet's skin which can help locate them if they are lost. A study of 7,704 stray animals showed that cats without microchips were returned to their owners 1.8% of the time, whereas microchipped cats were returned 38.5% of the time.1 Having a microchip placed is a relatively affordable procedure.
Two Paragraphs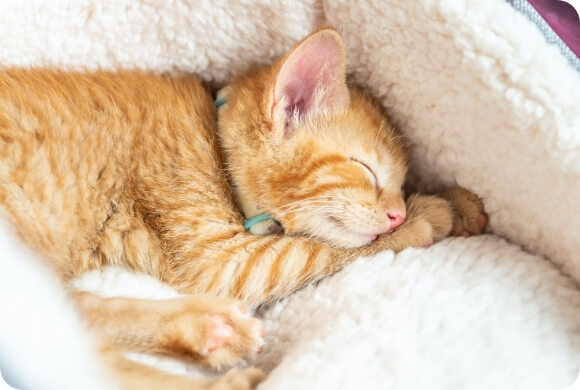 Create a Safe Room
Cats can become stressed when in a new environment or when they experience a significant life change. To help your new kitten transition to life in their new home, establish a safe room for them to reside in for a while. Keeping your new kitten in their safe place helps give them time to get accustomed to you, your house, and all its scents. 
If the kitten is the only pet in the household, they may only need the room for a couple of days. However, if you're introducing a kitten to a home with other pets, you'll need to give all of your animals time to get familiar with each other's scents. Be patient during this process and listen to your animals. This process may take weeks, but it's imperative for creating a peaceful household full of coexisting pets.
Two Paragraphs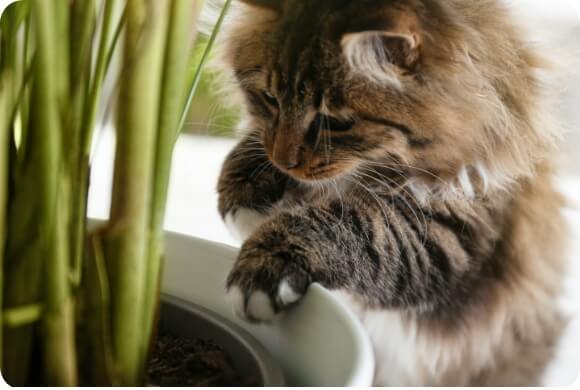 Minimize Dangers Around the Home
We love cats because they're curious, adventurous creatures. But sometimes, their inquisitive spirit can land them in dangerous situations. Your new kitten will most likely climb, scratch, and chew common household items. To help keep your kitten safe as they explore, try to remove any potential hazards before bringing them home:
Secure breakable items
Lock up or put away anything fragile, and secure anything hanging on the walls.
Minimize electrical cords
Use as few cords as possible, and try to keep them out of view.
Secure windows, doors, and other potential exits
Help keep your cat safe by locking every potential exit when you're not home.
Remove toxic houseplants
Even if you think you can hide them from your kitten, it's best to avoid keeping plants that are toxic to cats such as aloes, lilies, and snake plants in your house. 
Related Articles
Image

Image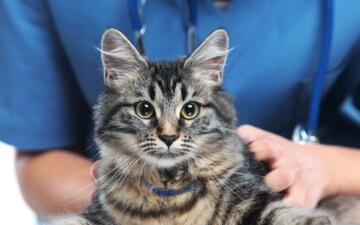 Heartworm Disease in Cats
Both cats and dogs are at risk for heartworms. However, heartworm disease in cats is different from heartworm disease in dogs. …
Image

Image
Treating Fleas on Kittens
There's almost nothing more exciting than welcoming a new kitten into your home. However, it's important to be sure you're not...